My Aunt and I came across the ad in the Beverly Review for Nancy's, when she transitioned to hospice care in the spring of 2023. Having spent the last 50+ years in the Beverly neighborhood, and having been a small business owner herself, it was exciting that there was a locally owned option for home care where the owner, managers and staff also had a deep connection to the southwest Chicago community. I reached out via the web form, and was contacted in less than a day to set up a meeting.

The next day, the business and staff manager, along with the caregiver they had in mind for us based on the phone interview, came to meet us at her home to answer all our questions. It was a personal touch that, despite having a background myself in long-term home care, was impressive and incredibly reassuring that we had made the right decision for a home care agency. It was a feeling that we continued to experience all throughout our relationship with Nancy's; I never lost the notion that the management team was just a phone call away.

Our caregivers were also also impressive and professional in every way. Twenty-four hour staff management is a tricky endeavor for any business, and Nancy's handled any situation or request that came up with great communication and follow-up, every time. Our main Monday through Friday daytime caregiver quickly became family to us, and I will never forget the caregiver's personal and touching words in the early morning hours when she passed. Nancy's forever has a place in our hearts for the support they showed our family, and comfort and companionship they provided my Aunt in the final months of her life.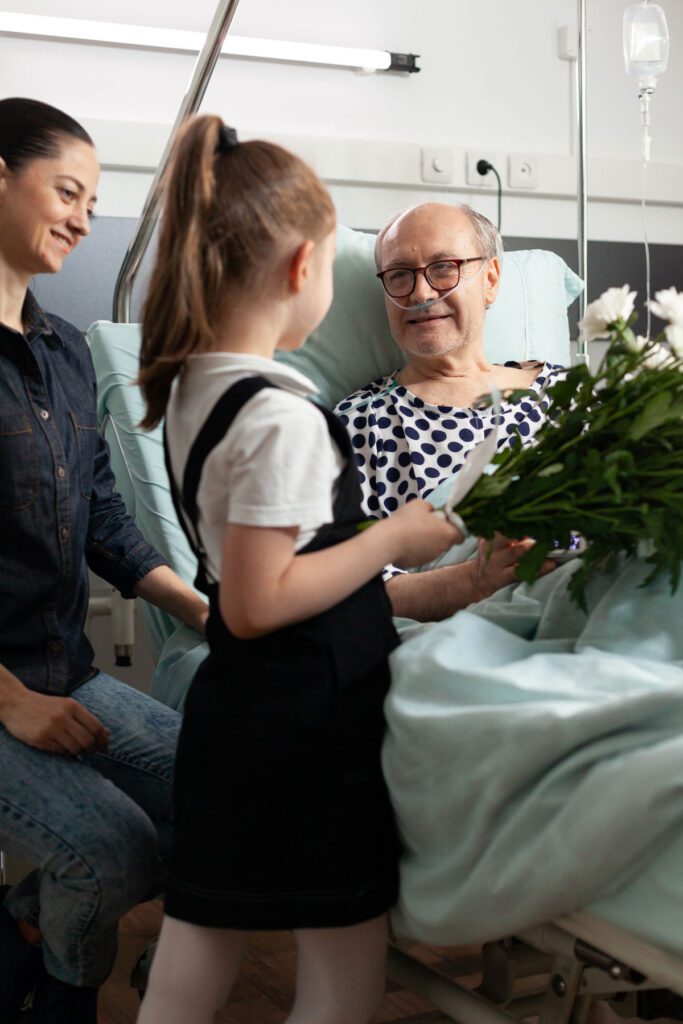 I've had one of the best experiences working for Nancy's Home Care. Miss Feliz is a godsent for anyone that needs home care for their elderly or senior parents or sibling any family member. Nancy's Home Care can provide around the clock care givers.for your loved ones. We make sure your loved one are not alone we make sure that they are clean that they're fed also, someone to talk to. We make sure that they're as comfortable as possible within their Own home. With that being said if you have any senior or family member that needs help. Whether it is dementia Alzheimer's hoskins. Nancy's Home Care will provide
It's truly an honor a great experience working with and for Nancy's Home Care a Team that's helping people and touching lives making a difference in people's lives on a daily basis so full of love, passion, Trust, honesty, integrity so full of compassion hands on with client's and employees very supportive and encouraging making sure all of their needs are being met what I really love and enjoy as well is the unity respect, honesty and open communication it's so awesome being part of a team whose hearts are full love and helping people touching lives on a daily basis.Nancy's Home Care will provide
I just wanted to take the time to show some appreciation to my Boss Felice. I really appreciate her for giving me the opportunity to become a part of the Nancy's Home Care Team. I love the care and overall compassion she has for all of her employees as well as the clients we serve. She's very particular about the people she hires because she wants all of her clients to be cared for with love and empathy. I truly admire her professionalism and her positivity, May God bless her for being a beacon of light to those that needs it most!!
I learned of Nancy's Home Care Chicago from a family member who uses the service. She had nothing but nice things to say. I reached out to Felice, the owner, with a need of own and quickly understood how she came highly recommended. Felice is responsive and addresses concerns in the moment. We met with the Felice and discussed our needs. She assessed the situation and immediately had someone in mind that would be a good fit. 6 months later, we couldn't be more pleased.
For several months, I actively search for caregiver support for my father which can be a tedious process to find the right agency that provides memory care and support. I was connected to Nancy's Home Care through a resource from a business colleague. My family and I are so grateful to work with the team at Nancy's Home Care for making a difference for both my parents. Thank you Felice for the professionalism and level of care provided by you and your team.
If you are looking for care for a family member or friend do them a favor and contact Nancy's Home Care. You will be glad you did. You will receive the best care for them. After a few unsatisfactory experiences with other agencies while trying to find assistance for my elderly Aunt, stumbling upon Nancy's Home Care has been a God send. My Aunt & I are very satisfied with the quality of care provided by Nancy's Home Care and would definitely recommend them to others in need of good trustworthy service.
Download and fill out the application below. When you have completed the application, please fax, return by mail or drop it off at our office listed on the application.