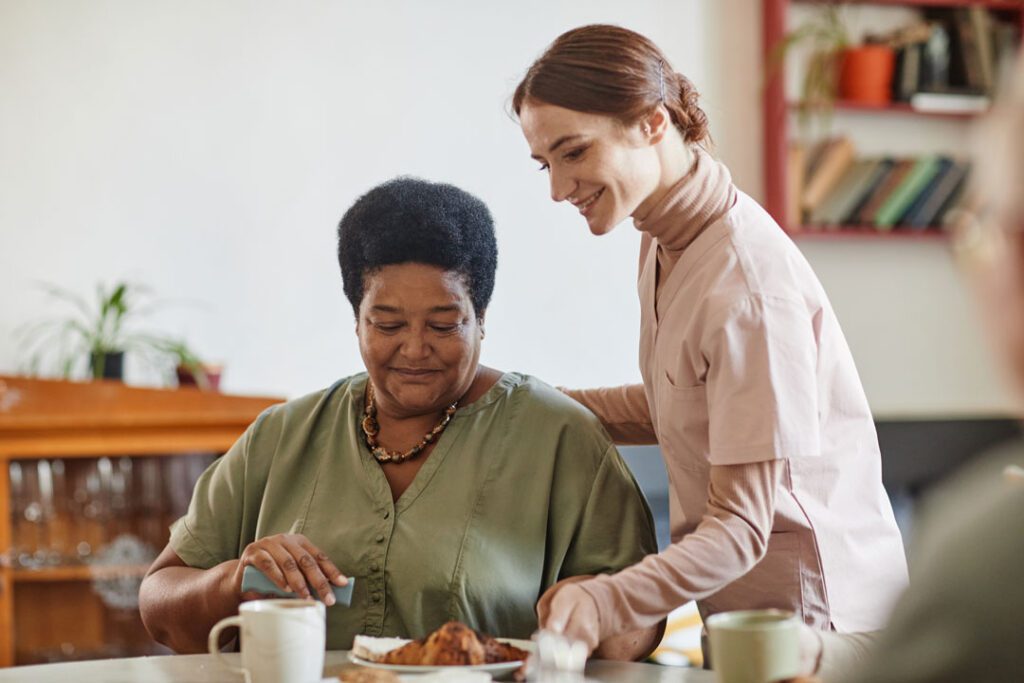 If you have a family member with dementia or a related disease, you'll no doubt know the challenges of dealing with their care on a daily basis. Here at Nancy's Home Care, we understand the difficulties you are likely facing and will be here to provide exceptional care for your loved one. Keep reading to discover everything you need to know about dementia care and how our team can assist you in the future.
What Assistance Does Someone With Dementia Require?
The length of time your loved one has been diagnosed with dementia will impact the amount of care they need to receive. In the early stages of dementia, most people continue their life in a similar manner to before. However, as the illness progresses, it's time to start considering extra assistance on a daily basis. You may find that your family member becomes more stressed or scared about being at home alone and can't remember small details like they could in the past. It's so important to help your family member at this time so that they can maintain their skills and abilities and also enjoy a social life to the best of their ability.
The best way we can help someone with dementia is to offer them assistance with everyday tasks. This could include going out to do their shopping, gardening, walking a dog, cleaning, and cooking. We also find that many people with dementia don't drink or eat enough. It's important they maintain a healthy and well-balanced diet to avoid the side effects of not drinking enough water or eating steadily throughout the day.
While you can offer your loved one all of this care yourself, we know that it's critical for family members to get a break from time to time. We all lead busy lives, and many people still need to retain their job while caring for a loved one. That's how Nancy's Home Care is here to help. We offer a wide range of services, which we'll share with you here to help you see how our team could improve the quality of life for you and your family member in the future.
Professional Assistance from Qualified Team Members
Caring for dementia is incredibly complex, and it's something we are proud to train our team members in. We have a Certified Alzheimer's Disease and Dementia Care Trainer on our team here at Nancy's Home Care, who works with our team to ensure they are providing the highest quality care for your family. Our aim is to help individuals in the Chicago area to maintain their independence for as long as it is possible. Home care offers a safe and healthy alternative to moving into a care home, and we focus on offering each client a personalized service. We know that no two people are the same, so we'll provide non-medical home care services tailored to their personal needs and concerns. This will offer your family peace of mind, allowing you a break from working as their sole carer.
24-Hour Care
Each of the services we provide is available around the clock if needed. For some individuals with dementia, this is critical in order for them to remain safe and healthy at home. It's also a good option for anyone who is recovering from surgery or an injury. When dealing with dementia, this has even more complications, which is something we'll keep in mind when working with your family. 24-hour care offers us the chance to provide your loved one with the highest level of attention possible. It's a great way for you to take a short break or vacation, and you'll feel relaxed and reassured knowing your family member is taken care of all day long.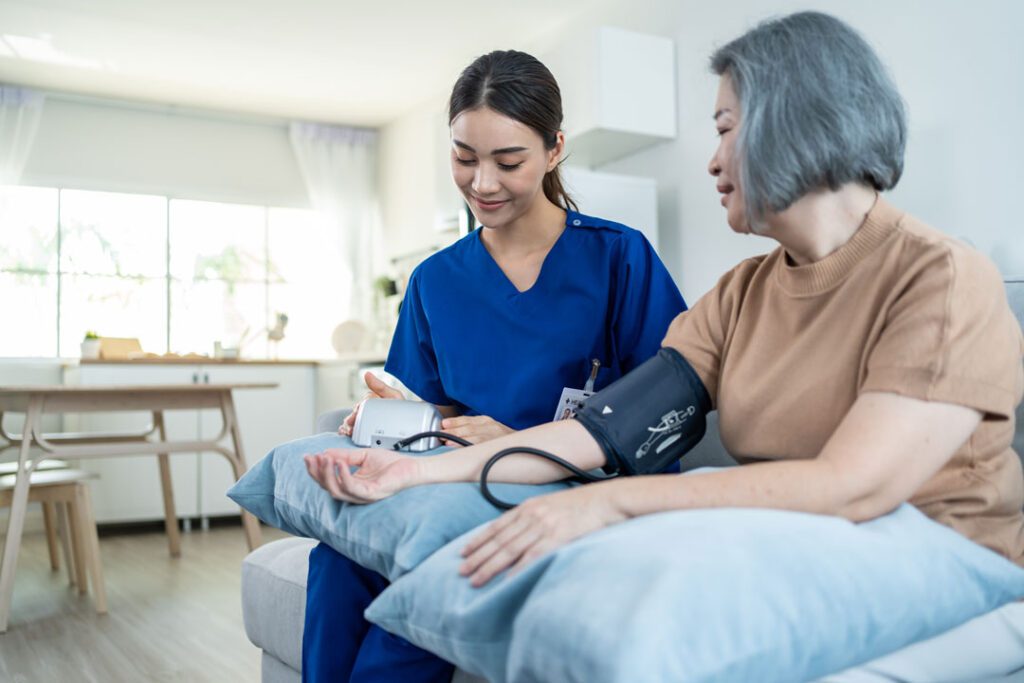 Companionship to Promote Socialization
It's so easy for someone with dementia to fall into the habit of staying at home and not interacting with others. To improve their quality of life, you need to ensure you are offering them the social opportunities they deserve. Our wellness services include outings to promote socialization, cognitive stimulation, and outdoor activities. We can help your family member to enjoy a light exercise session and creative activities so they still enjoy a well-rounded life even while living with dementia. Meal preparation is another everyday task we can assist with. This will ensure that your loved one enjoys balanced and healthy meals so they can continue to enjoy life as much as possible.
Respite Care
We know how tough caring for someone with dementia can be on their family members. Here at Nancy's Home Care, we offer respite care on an as-needed basis. This allows you the chance to recharge your batteries, giving you a physical, mental, and spiritual break from the stresses of caring for your loved one. We all need a break from time to time, and this is something you should never feel guilty about. Caring for someone with dementia can begin to feel like a full-time job, but you need to have a break before you wear yourself out too. Our team will be here to help when the time comes for you to take a break so you can give yourself a well-earned vacation or rest for a few days.
A Customized Service
Our team understands that no two individuals require the same level of care. We'll put together a personalized care plan including all of the services your family member might require. Examples of the help we can offer include medication reminders, housekeeping, laundry, personal hygiene, bathing, meal preparation, and much more. We aim to improve the quality of life for you and your family member and ensure they remain healthy and happy for as long as possible.
For more information about how Nancy's Home Care can help your family, visit our website today. We encourage you to check out our Facebook and Instagram pages as well for updates on our services and the care we can provide your family. We understand how challenging it can be to look after a family member with dementia, but we'll be here to support you each day in a way that suits you and your family.