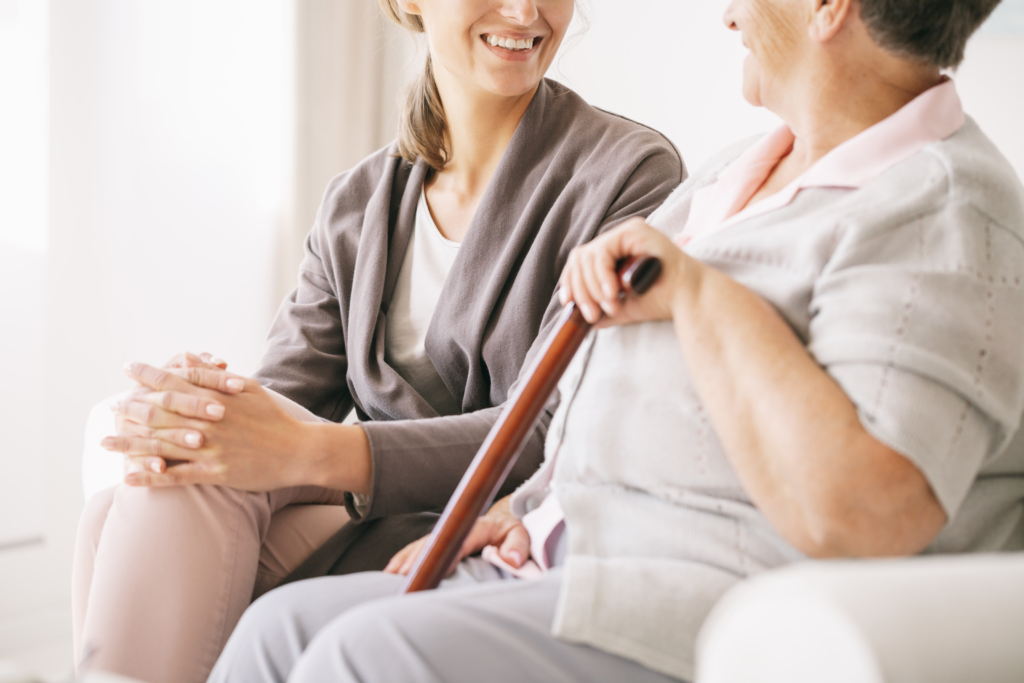 As the baby boomer generation ages, more families see 24-hour home care as an appealing
option for seniors who want to age in place instead of moving to nurse homes or assisted
living facilities.
Furthermore, 24-hour home care is viewed as a less expensive option that results in being
healthier and happier. The CDC predicts that patients and family members will increasingly
prefer home health care in the coming years due to its various benefits.
What is 24-Hour Home Care:
24-hour home care or 24-hour live-in care provider will move into your loved one's home and
care for them around the clock. The caregiver can assist with all activities and keep the
patient company daily. If your loved one is frequently restless at night or prone to wandering,
the caregiver will be present to keep an eye on things.
A caregiver may also transport your loved one to and from social events and appointments,
allowing them to stay active and socialize.
Most importantly, as your senior ages and their condition worsens, 24-hour home care for the
elderly provides the level of care that best suits their requirements.
Why 24-Hour Home Care:
Individuals frequently begin with as-needed home care; this could mean that your loved one
receives assistance with self-care such as eating and bathing, or it may entail physical therapy
at home following surgery.
This type of limited home care may be highly effective for many seniors. However, as a
disease or sickness progresses, so will the need for more support to make staying at home a
safe and realistic choice, leading to the need for 24-hour home care.
How Does 24-Hour Live-In Care Operate?
The hours a 24-hour live-in caregiver works will vary depending on whether they are self-
employed or work directly for a care agency. Many 24-hour caregivers work seven-day
weeks for a set period, then take a week off, for example, three weeks on, one week off.
Caregivers will work long days to ensure they can help whenever required, but they will also
take regular breaks during the day. The caregiver and your loved one usually work out a
routine that works for both, and there is no set schedule.
You can hire a 24-hour caregiver for either long or short-term; if your loved one has been
injured and can't temporarily care for themselves, a 24-hour caregiver can be brought in to
assist with rehabilitation for a set number of weeks. Meanwhile, if you want the caregiver to
stay with your relative for an extended period, longer-term 24-hour care is required.
What Are the Benefits of 24-Hour In-Home Care?
Getting used to 24-hour home care may take some time, but any teething issues should
resolve quickly. Here are some of the key benefits of 24-hour home care for the elderly:
 Peace of Mind With 24-Hour Homecare:
Caring for an elderly relative can be emotionally and physically taxing. Helplessness and
guilt are common feelings. One of the most significant advantages of 24-hour home care is
the peace of mind from knowing your loved one is in good hands and in a familiar
environment.
 24-Hour support:
The most apparent advantage of 24-hour home care is that it is available around the clock!
Having someone in the house means receiving prompt and attentive care at all hours of the
night and day. Falls are a risk for seniors, and having someone live with them can help to
reduce this risk.
 Familiar Surroundings:
Change can be beneficial, but many of the changes older individuals face can be harmful.
Your loved one can stay home, in familiar surroundings, with 24-hour home care. This is
critical for maintaining a strong sense of identity and self.
It's also crucial for dementia patients, for whom any change can be confusing
and overwhelming. For dementia patients, 24-hour home care can be especially beneficial
regarding familiarity, orientation, and the presence of memories and reminders.
 24-Hour Homecare Is the Key to Independence:
Frailty frequently leads to falls, which can result in disabilities and isolation. Add to that the
fact that most senior citizens must surrender their driver's license at some point, and it's no
surprise that loss of independence is a common concern among the elderly.
Hiring a 24-hour home caregiver means assisting your elderly relative in maintaining their
independence. It means your loved elderly can decide when to shop, eat, and have a cup of
tea. They may appear insignificant, but they become significant when these simple choices
are removed.
 Continuity:
If you hire a 24-hour live-in caregiver, you will have one-on-one bespoke support from a
single individual, and it will be much easier for the caregiver and your loved one to form a
trusting relationship. Caregivers who provide 24-hour live-in care live with the individual on
a long-term basis and develop a caring, almost familial relationship with them.
Takeaway:
Home care can be a valuable service that allows your loved senior to age in place instead of
relocating to facilities that can be financially and emotionally taxing. Although 24-hour home
care is immensely beneficial, the process is not without complications.
Transitioning from independent living to full-time home care can present several challenges,
some of which are emotional. None of these obstacles, however, are insurmountable. You
and your loved one can venture on this journey informed and prepared with careful
communication and planning.
If you have a loved senior who requires companionship, we at Nancy's Home Care can help.
Our experienced staff of in-home caregivers includes personal care aides, home health aides,
and registered nurses. We are here to assist with medical and individual needs, but most
importantly- friendship.
To learn more about our services, please call (773)819-6821.